SAVE THE DATE!
Summer Picnic and BBQ
Saturday, August 20
Location and details will be announced soon--please check back.
Membership
If you haven't done it yet, please take a few minutes to renew your membership. You can download the membership renewal form (PDF) and send it with your payment to the address on the form.
New Members Welcome!
Area VII needs you! Download the Membership form for new members (PDF) and send it with your payment to the address on the form.
Questions? Call Michele Nelson at (510) 326-6487, or email membership@areaviiclub.com.
Welcome New Members
Sue Grant Duffield of Rivers End Farm in Healdsburg

Judith Peterson of Vacaville

Rachel Sanders of Vacaville

Kim Sterchi of Sierra Ranch in Grass Valley

Kandi Griffith of Valley Springs

Diane Dorigan of Medford, OR

Jennifer, Adelyn, and Avery Rowland of Hunterberry Hill Farm, LLC, in Salem, OR

Beth Rounsevell of Royal Oaks

Isabell Rodrigues of Fort Worth, TX

Heidi Jensen Arau of Corralitos

Yvette Miller of Petaluma

Jamie Bethany of Jacksonville, OR

Lynne Francis and Irene Baldwin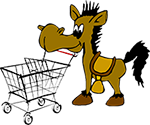 Buying or Selling?
Area VII Members
Advertise your horses, ponies, equipment, etc. on our For Sale pages. 100 words and a photo, only $5 for 3 months.
Thanks to our Sponsors
2016 Member Sponsors:
Pat and Linda Anastasio • Pam Brown • Lynn and LeRoy Burnham • Gail Byrnes
Casey Campbell • Christine and Emma Caringello • Jacob Elliott and Richard Erickson
Lois Evans • Dennis Haney • Jean M. Hayunga • Heidi Jensen Arao • Jim and Vicki Killfoil
Ken and Julie Mabie • Cindy McPike, Cameron Nelson, and Kira Nelson • Pat Michielssen
Mark and Michele Nelson • Charlene Palmer • Kathie Peterson • Kristy Pruett
Penny and Richard Radulovich • Sharon Rapadas • Nancy Resetar
Sheryl Rodda • Isabell Rodrigues • Michelle Sharrock • Nancy Turner
Cynthia Villarimo • Marjorie Vliet • Lauren Vucinich
Area VII Club Video
Note: If you do not see the video frame below, you need to install Adobe Flash player, or use this link
Many thanks to Larry Connolly and John Killacky.
© 2009 Larry Connolly